METHANOL FUEL CONDITIONING SKID
The Marine Service Noord Methanol Fuel Conditioning Skid is custom designed to supply methanol to your engine(s). The skid supplies the low flashpoint fuel at the desired flow, pressure, temperature and filtration parameters as specified by your engine manufacturer. The skid is designed to work at a low pressure of around 10 bar, which is requirered by engine manufacturers like ABC, ScandiNaos, MAN and MTU. For a high-pressure skid see our page on two concepts for methanol fuel systems.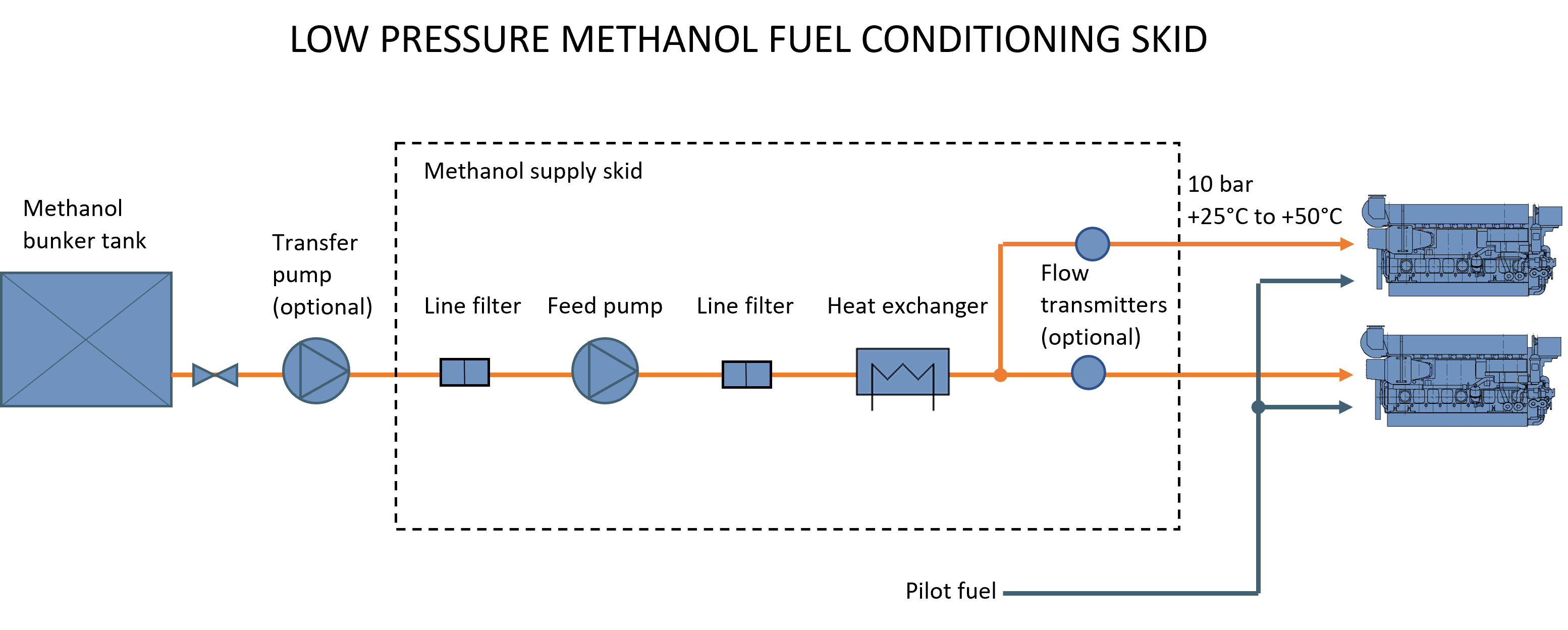 MAIN EQUIPMENT
The methanol fuel conditioning skid is made up of the following main equipment:
Methanol feed pump
Line filters
Double-walled shell and tube heat exchanger
Valves, fittings and instrumentation
control panel
Flowmeters (optional)
We also design and build methanol transfer skids, based on your specific requirements.

TURN KEY
As a system integrator, we provide engineering, procurement, construction and installation (EPCI) services. We design and build systems that meet the functional design requirements of your ship and any specific wishes you may have. By following a risk-based design process, you do not have to wait for the regulations for low flash point fuels to be fully developed and implemented.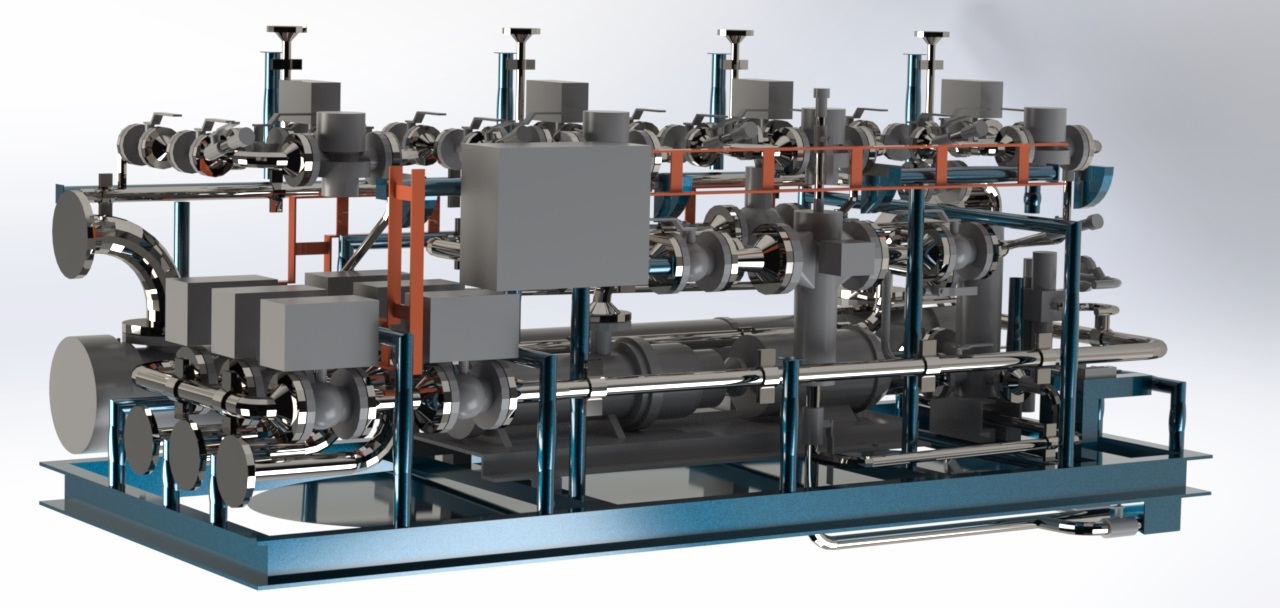 KEY BENEFITS
For each design we include the customer specific design requirements, if necessary we can adapt the footprint of the unit to the available space in the vessel. All skids have a compact design, long life and low maintenance costs. Maintenance is simple and parts are easy to replace if necessary.
Because the heat exchanger on the skid is double-walled, there is no need for an intermediate water/glycol circuit with an extra pump and heat exchanger. This makes the skid more compact and the skid can be connected directly to the cooling/heating medium present on board.
Based on your wishes, we can design the skid in such a way that it can supply multiple engines or just one engine.
LASTING COMMITMENT
Our customers can consult us at any time, even after we have delivered their product. We are happy to help instruct your crew or solve a specific problem with your ship's systems. In addition to crew instructions and on-site technical support, we can also supply spare parts and carry out on-site modifications. We offer these services both in the Netherlands and abroad.
Questions about our Methanol Fuel Conditioning Skid?
Contact us