Our membrane type nitrogen generator skid for maritime application ranges from 50 to 10,000 Nm3/h and generate nitrogen with a purity of 95% or 98%. Our skids are mainly used on oil/chemical tankers and LNG/LPG tankers.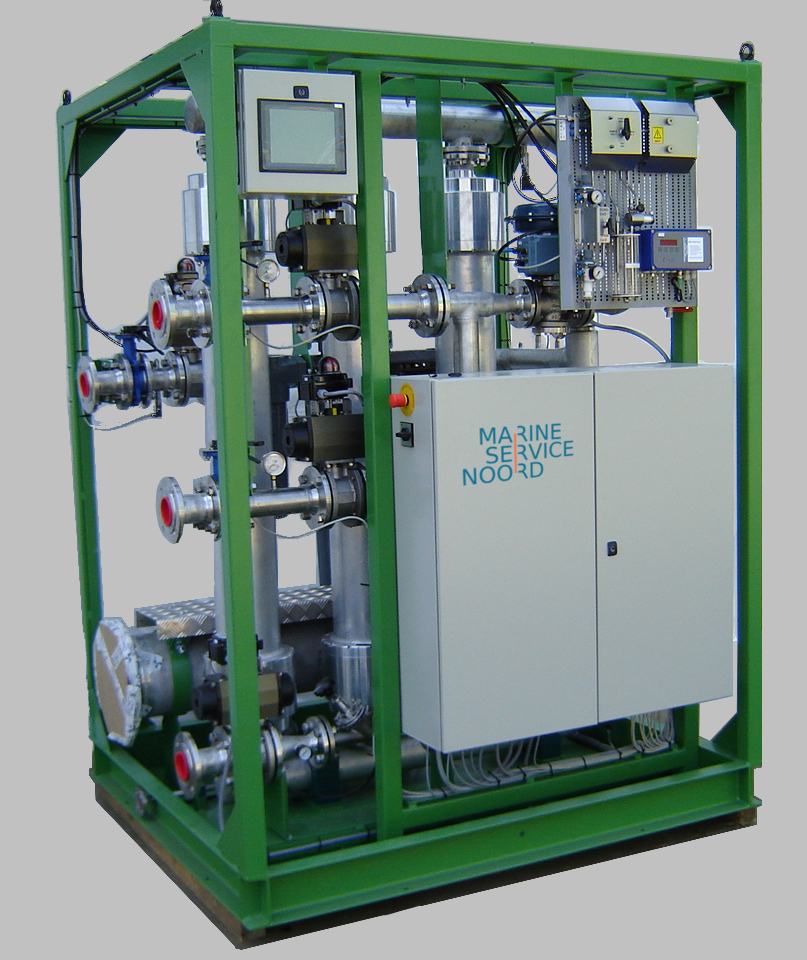 PARKER MEMBRANES
Our skids use advanced Parker Hifluxx membranes to generate nitrogen. The capacity of the skids vary from 50 to 10,000 Nm3/h, generating nitrogen with a purity of 95% or 98%. A Human Machine Interface (HMI) and Visual Display Unit (VDU) are included for local operation. Monitoring and remote control is possible via an ethernet connection.
CUSTOM MADE DESIGN
With each new design we take into account your specific requirements, for example we can supply skids with or without air compressors and, if desired, we adapt the dimensions of the unit based on the available space in the ship. The units have a compact design, low cost and long life. Maintenance is simple and components are easy to replace if necessary. It goes without saying that the units are delivered including a class approval, which can be in accordance with ABS, BV, DNV/GL or LROS regulations.
Service and after sales
We provide service and after-sales for nitrogen skids fabricated by us and skids fabricated by our sister company N2Safety. Visit our service and after sales page for more information and contact details.
Questions about nitrogen generator skids?
Request our brochure