WE ADD VALUE
Our project teams work on large maritime new build and refit projects every day. Our projects include short sea ships, small scale LNG tankers and superyachts. In order to guarantee the quality of our products, we work in accordance with a fixed routine. Your project manager ensures that we adhere to this routine and monitors your project costs, quality and planning.
It doesn't matter whether you want us to handle a single component of your project or the entire value chain. In either case, we will interact with you at regular intervals, enabling us to make adjustments if necessary. At the end of each project we will evaluate the results together with you. This allows us to continue to improve our products and processes.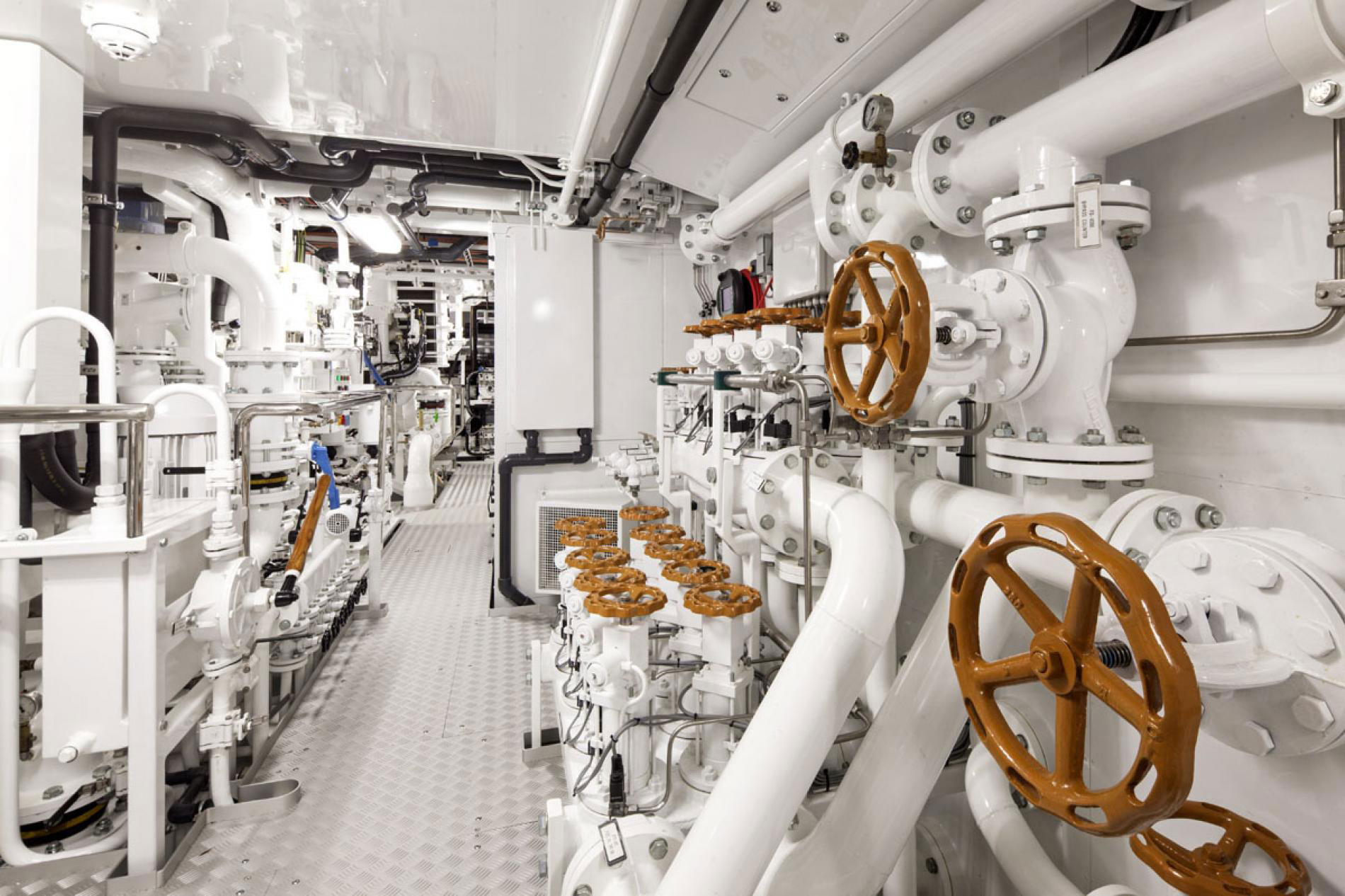 BEFORE INSTALLATION
For the production of prefabricated piping and the construction of pipe skids, we use the services of our sister company, IMPAS. IMPAS has a workshop of 2400m2 and employs about 30 workers, including certified welders who can work with all kinds of materials, such as carbon steel, stainless steel and cunifer. IMPAS is ISO 9001 certified, making them versatile and professional partners for the prefabrication of our high quality piping systems.
INSTALLATION
Our technicians install the mechanical systems on board the vessel at the shipyard under the supervision of our own foreman. We do this both in the Netherlands and abroad. We divide projects into smaller jobs to be able to install our piping systems as efficiently as possible. This allows us to stay organized, accurately track our progress and deploy our people where their contributions are most valuable.
AFTER INSTALLATION
After the installation, we handle the full systems commissioning and deliver a turnkey result, with everything working as it should. If any questions come up after delivery or if you are in need of assistance, you can always reach us. We also supply spare parts anywhere in the world and can carry out modifications on site. We value our relationships with our customers.
Want to learn more about our installation services?
Contact us