LNG Cargo Handling Systems
Due to the strong increase in ships using LNG as marine fuel, the global demand for LNG bunkering infrastructure is rising fast. We design and build piping systems for LNG bunker vessels for the small scale LNG sector. Our team can design and build LNG cargo handling systems for LNG bunker vessels (LBV) and LNG bunker barges (LBB) up to approximately 7500 cbm. We are proud to have contributed to the construction of a large number of European built LNG tankers.
Some examples:
Pioneer Knutsen for Knutsen OAG
Flexfueler 002 for Titan LNG
We designed and built engine rooms and LNG cargo handling systems for these projects in accordance with customers' specific wishes. Naturally, the systems all comply with IGC design requirements and the various classification societies' stipulations.
OUR LNG BUNKER VESSEL SYSTEMS
Loading- and unloading pipelines
Boil off gas ventilation and drain pipelines
Inert gas nitrogen systems
Emergency shutdown systems (ESD)
Ship shore link (SSL) and universal safety link (USL) systems
Gas detection systems
Custody transfer systems (CTS)
LNG fuel systems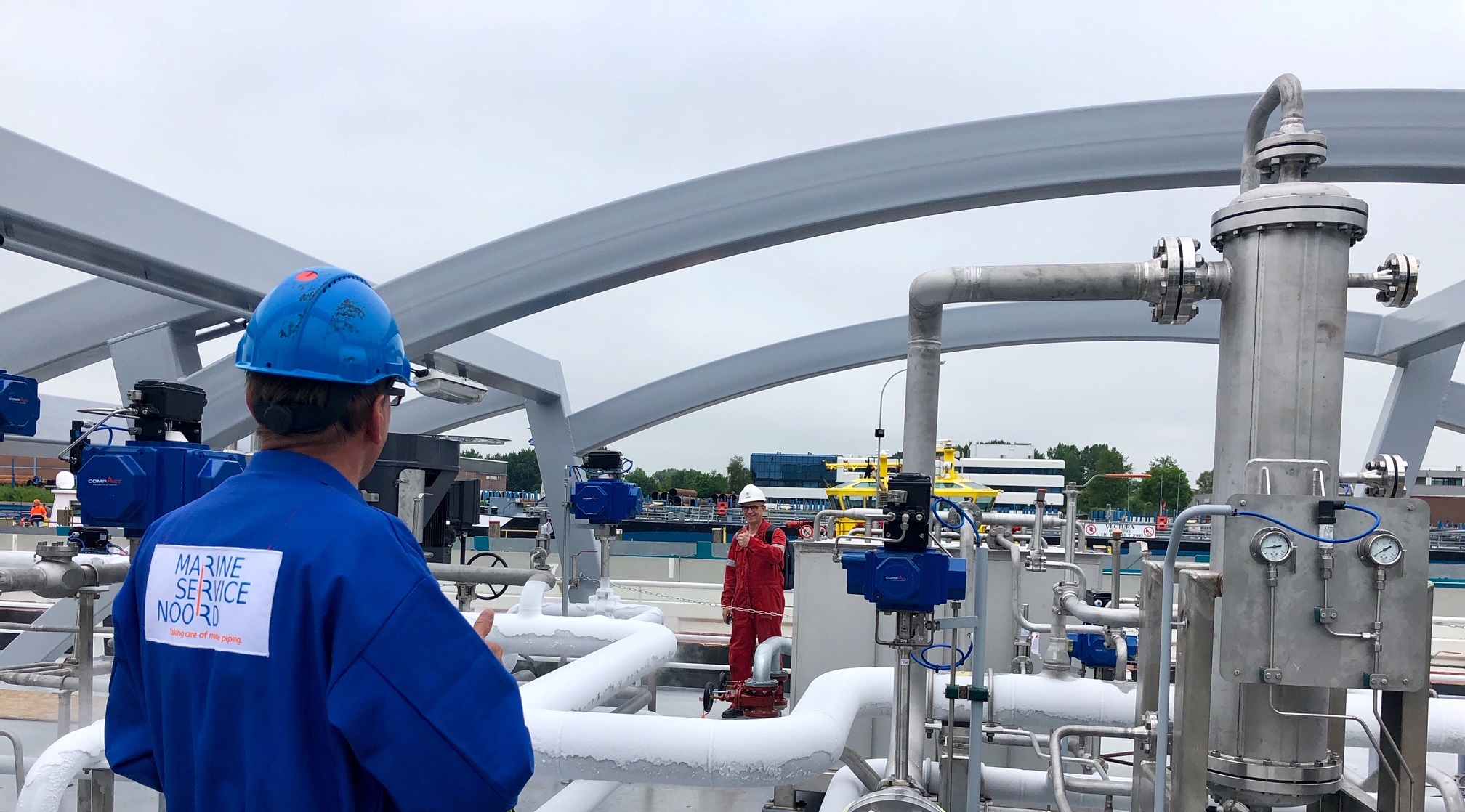 COLLABORATING WITH MARINE SERVICE NOORD
When you opt for our services, you notice the benefits immediately.
We design custom systems. In the course of an exploratory meeting, we will define the vessel's functional requirements and take note of your specific wishes. Then, our team will create a boil off gas analysis and draw up a design proposal. You always receive a custom quotation, including a process flow diagram for the cargo handling system. This process allows us to realize the best possible design, taking into account both CAPEX and OPEX.
We offer technical support relating to LNG systems to shipyards during ship owner meetings.
Our service goes beyond the design and delivery of OEM equipment. We can also handle the prefabrication, installation and commissioning of all piping systems on board your ship. As part of our design process, we investigate the most efficient installation methods and reduce piping where possible. This is immediately visible in the CAPEX.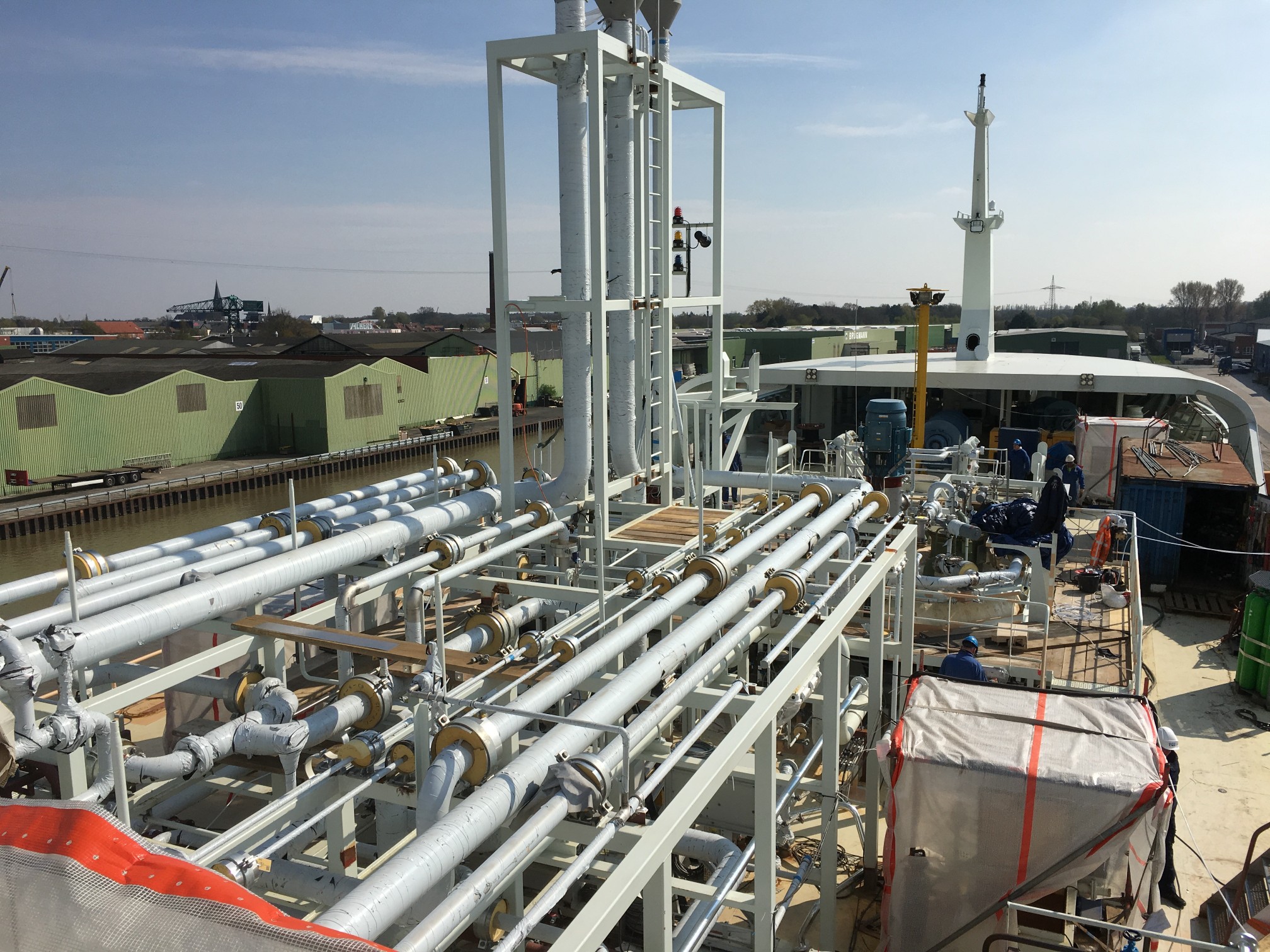 LETS WORK TOGETHER!
As we are a relatively small organization, we are easily approachable and communication lines are short. For instance, you can always contact us with questions about the service or maintenance of your ship's systems. 
More information about cargo handling systems for gas tankers?
Request our brochure